Phoenix SEO Agency

SDARR Studios is Arizona's premier SEO and digital marketing agency. Our team of internet marketers is here to help you achieve your business goals through efficient online marketing strategies. Locally owned and operated, our Phoenix SEO expert is spread throughout the valley with remote hubs in Tempe, Chandler, Payson, Jerome, and now in Phoenix.
Why Our SEO Company in Phoenix Is Different
There are a lot of SEO agencies in Phoenix to choose from, which means you have probably been to a few websites, sent a few emails, and possibly made a few calls. When you contact SDARR Studios, you are dealing with a local SEO company that has been in Phoenix for over twenty years. When you work with us and our SEO Experts in Phoenix, you get local people that get local results. We know the Phoenix-Metro area, and we do business here, so it's just as important for us to rank the right businesses for the right reasons.
This is what you can expect from Phoenix SEO Company:
• Results
• Improved Rankings
• Communication
• Consistency
Our SEO Process For Getting Better Rankings In Phoenix Arizona
SEO is a long-haul process that requires an understanding of the Google algorithm, content creation, content syndication, link outreach, onsite content creation, and link building. These strategies, when combined together and executed properly get results.
This is our fundamental approach for SEO in Phoenix:
Onsite SEO:
We will audit your website and make the necessary adjustments to your onsite SEO. These adjustments include the following.
• URL Structure
• Meta Titles
• Meta Descriptions
• Proper Header Tags
• Business SCHEMA
• Content Audit
• Content Suggestions
• Internal Linking
• Outbound Authority Link Building
• Conversion Optimization
• Mobile Page Speed Optimization
• Desktop Page Speed Optimization
• Optimized Media
• Image Labeling
• Alt Tag Suggestions
• Image Meta Embeds
• GPS Embeds
• Map Embeds
Most of the onsite optimization efforts for Phoenix businesses happen in month one, while most of the offsite optimization efforts happen in month two and beyond. SEO in Phoenix is very competitive, and if you decide to invest in it, you should understand that it's a month to month campaign that requires a commitment, and consistency. Phoenix businesses need to realize that this is an ongoing campaign that should run as long as you are in business and in need of sales. Taking your SEO campaign 90% there and pulling out will be a complete waste of time and money for you, your business, and the SEO company doing the work. Find a business partner that you trust and are willing to commit to for the long run. Here are some of the strategies we deploy in months two and beyond.
Below Is a Map of Phoenix And The Area We Provide SEO Services In Phoenix
Offsite SEO:
• Citations (Google Maps)
• Custom map directions from other local Phoenix businesses
• Social Foundations (Brand Authority)
• Content Creation and Syndication
• Authority Link Building and Link Outreach
In month one, the foundation has been set. From here we do most of our work offsite. We build citations to promote your Google maps listings and get your business listed in directory type listings. There are many benefits to this. We follow up with a social foundation of branded social profiles. This helps establish brand authority in your industry, and in your local market. For Phoenix businesses, trying to improve their SEO, this is an often overlooked aspect of optimization in the Phoenix market. Building branded social profiles can improve the metrics of your website, pass referral traffic, and help establish brand authority. As this happens, and your brand footprint increases online, you will need to consider social listening and brand monitoring to make sure your brand name is being circulated with good intent. Not knowing if local competitors are speaking badly of you will eave you vulnerable to fake reviews and social media posts that need your attention.
Backlinks For Phoenix Businesses:
If you are looking for backlinks for your Pheonix business, consider some of the following sites.
These directory-style listings can provide a lot of value for local businesses. Often your business profiles will feature a naked backlink to your site. If you consider the link, local relevance these directories build, and the potential for referral traffic, it's a pretty reasonable investment in regards to local SEO in Phoenix. Directories are also a great source of referral traffic when users are searching for them for specific services. You can think of Yelp and the Yellow pages to gain a better understanding of directories and how they can be valuable for your business.
Why Our SEO Services In Phoenix Is A Monthly Expense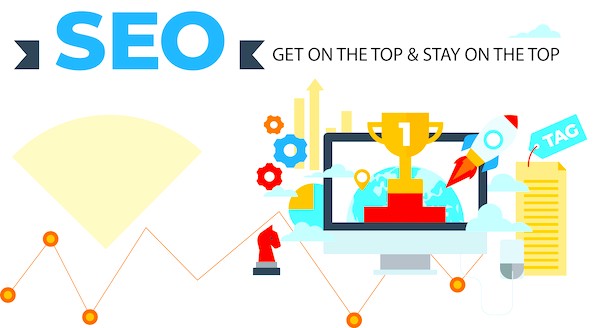 One of the first questions most Phoenix business owners ask is, why is SEO a month-to-month expense? I will make this a very simple reply. Because businesses in Phoenix that invest in SEO, rank #1 in Google. Those top page rankings are worth a ton of money, and when you get to the top of page one, you need to continue optimizing and improving your onsite and offsite SEO to remain there.  Once you stop optimizing for Phoenix keywords, your competition will swoop in and take those page one rankings from you. Regaining those top positions can become a lengthy process that requires even more money to recover. This is why our services are monthly, and this is why SEO in Phoenix is so competitive.
Phoenix SEO Audit
If you would like a free SEO audit for your Phoenix business, simply contact us for details.
How Do Our Phoenix SEO Services Work For Your Business?
Our SEO strategies are perfect for businesses looking for affordable ways to get their business found on the internet. Your options for SEO are limited. You can either hire an SEO expert, learn and deploy a campaign yourself, or outsource the work to a local SEO company in Phoenix. That's where we come in. You don't need to take the risk on a new employee, but instead, you can hire the most trusted Phoenix SEO agency in Arizona. We will analyze your website, make onsite suggestions, and deploy an offsite authority building campaign to get your business site on page 1 of Google, where people are looking for your products and services.
Why Do You Need An SEO Agency In Phoenix
Why do you need an SEO agency in Phoenix to manage your SEO campaign? This is a great question and should answer any questions that arise from the options mentioned above for deploying an SEO campaign. You can hire internally, do it yourself, or hire an experienced SEO agency in Phoenix. Hiring the best SEO agency in Phoenix is the best option for your company. Why take a risk hiring internally, or going through the trials and tribulations of doing it yourself? You can avoid all the risks and make sure your money is being invested in a successful SEO campaign that will get your business ranked in Phoenix. The Google algorithm is constantly changing, and a successful SEO company will stay on top of all the latest updates, trends, and best practices. SEO is no longer a few step process that you can do through the SEO settings of your website builder. The ranking process is far more complex, and the best way to identify a Phoenix SEO company that has success ranking websites in Google is to search for them and find them the same way you would like to be found through organic search.
The Importance Of Search Engine Optimization In Phoenix For Business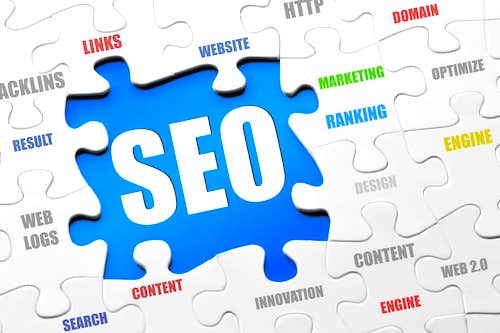 Many Phoenix business owners question the need for SEO and as a result, are missing out on a massive amount of organic traffic to their website. The only business owners that don't see SEO as a valuable marketing strategy are those that don't understand what it is and how it can positively impact their business. Imagine for a moment that there were a thousand people in Phoenix every month searching for your product, and you had a page one position in Google. What this means for your Phoenix business is that a thousand people per month are finding your website that would have need found it before. Any logical business owner can understand the value in that. Having a page one position in Google is like having a prime piece of commercial property in Phoenix that gets the kind of foot traffic that can change your business for the better. Phoenix is huge, and while finding a physical location that can get you in front of your ideal demographic can be challenging to do, ranking in Google to get in front of those people isn't as expensive or complicated. Google offers several tools for research so we can identify how many people in Phoenix are looking for your products and services, and this is how we choose keywords for our SEO campaigns in Pheonix. That is the importance of SEO in Phoenix.
What Are The Benefits Of  Working With The Best SEO Company In Phoenix?
The simple answer to this question is, you will get the best results. While I should drop the mic and walk away right there, you need to understand that there are other benefits to working with us. Aggressive SEO campaigns that are run by amateurs can get your website burned, but an SEO campaign ran by a professional SEO engineer will get your site ranked and noticed by the Phoenix community. Real SEO strategies that provide actual results are what your Phoenix business needs. Don't risk being over-optimized by amateurs; choose the top-ranking SEO company in Arizona.
Maintaining Your SEO Rankings In Phoenix Over Time
An integral part of our monthly SEO process is not only to rank your Phoenix-based business but to maintain those rankings once we get the website to the top of page one. Competition is fierce online, and Phoenix businesses are investing a lot of money in SEO and PPC. Our SEO maintenance program consists of authority link building, blogging, and monitoring. SEO monitoring tools allow us to identify unnatural shifts in rankings that could signal dirty play from an aggressive competitor. Once you take a page one position in Google, be ready for other local Phoenix businesses to get more aggressive with their SEO campaigns. When you take a top page one spot in Google, naturally, you bump a competitor off on to page two. When their phone stops ringing, they know immediately that their Phoenix rankings have been lost, and a new campaign begins to recover rankings. Panic to improve rankings is common in SEO and is something you need to be aware of when deploying a Phoenix SEO campaign.
Phoenix SEO FAQ's
Q: Do you guarantee results?
A: Yes, we guarantee results and improved rankings that will drive organic traffic from the search engines to your website. 
Q: How long does it take to rank for Phoenix keywords?
A: This is dependent on the level of local competition, but in general, we estimate a 4-6 month timeline. 
Q: Do you work with multiple businesses in the same industry?
A: Yes, we do. However, if the budget is right, we will work exclusively with a single business. 
Q: How much does it cost?
A: Pricing is dependent on industry and the aggressiveness of a campaign. Pricing can be anywhere from $500 per month for entry-level campaigns, to $25k per month for an aggressive corporate campaign. 
Q: How fast can I get started with my Pheonix SEO campaign? 
A: We can start optimizing your website for your keywords immediately. 
Q: Can you provide us with examples of SEO reports for other Phoenix businesses?
A: We can share examples of our reports, but not for actual clients.
Q: Are there contracts?
A: No, we don't make our clients sign contracts, unless we go into an exclusive SEO agency agreement for your niche.
Contact Our Phoenix SEO Expert
If you have any questions at all about our SEO services and how we optimize Phoenix businesses for search, please contact us or call us direct and we would be happy to answer any questions you might have about our SEO services.