Digital Marketing For Contractors
Our digital marketing for contractors was designed to help local Arizona businesses compete online against the larger corporate giants like Lowes, Angie's List, Yelp, and Home Depot. These industry giants have been robbing local contractors in Arizona of their page one position on Google for years now. They have an unfair marketing advantage over local contractors, their marketing budgets are bloated, and on most traditional marketing platforms, local businesses just wouldn't be able to compete. The internet is a little different, though, and contractor
digital marketing doesn't need to be a budget killer. We can compete with these corporate sites, with smaller, local budgets.
Local SEO For Contractors Vs. Corporate SEO
Our team of SEO engineers enjoys battling with these corporate websites, and we find it extremely gratifying when we knock them out of their top spots while working with a much smaller budget. How is that possible? Because our local Phoenix SEO services for contractors are far more aggressive, and our team cares about local businesses here in Arizona that rank on page #1 of Google. We are a local business that takes pride in helping other local businesses.
That pride is what separates us from the corporate marketing structure that the larger industry giants operate under. A pride of five hungry lions is far more dangerous than a herd of fifty well-fed cows. That's the difference between our digital marketing team for local contractors, and the digital marketing teams employed by these corporate giants. 
So while their budgets would indicate they have the upper hand on local Arizona contractors, our hunger and the fight within is what makes that idea invalid. 
Onsite SEO For Local Contractor Websites
This part of our SEO campaign revolves around your website. First, we perform an SEO audit to determine why your website isn't ranking well in Google. Next, we create a suggestion document, and we will either submit those to your development team, or we will implement them for you. Once the website is adequately optimized for our local contractor keywords, we then begin a branded offsite campaign. This involves creating branded citation listings, social properties, and directory style listings. All of this will set the foundation for the off-set SEO campaign for contractors in AZ. 
Offsite SEO For Local Contractor Websites
Once the foundation has been laid with the onsite SEO, our strategies shift to offsite link building. This becomes a combination of strategic link outreach, content creation, syndication, and multi-tier link building. The point of this is to build a larger online footprint around your website, making you the local authority in your niche. Depending on the level of competition we are facing, these efforts can take a few months before we gain the traction need to send referral traffic from social properties and organic search to your local website. 
Why Arizona Contracting Company Should Invest In Digital Marketing for Contractors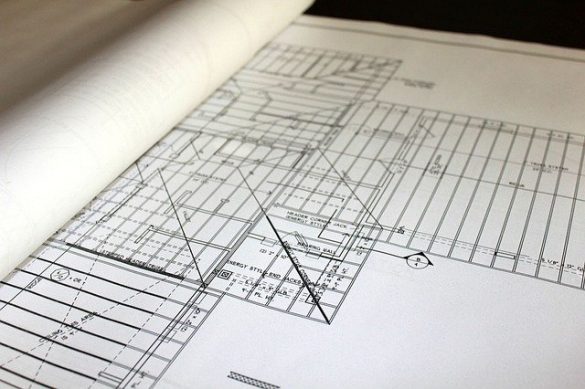 Home Builders and independent contractors are dependent on leads, both from referrals and from marketing. There isn't a media platform in the world that is more effective right now than the internet. Our digital marketing campaigns for Arizona contractors are hyper-focused, and allow us to target an engaged audience that is looking for specific products or services. Providing Digital Marketing for Contractors in AZ will enable us to work with local businesses that need our help. When someone is searching the internet for a service, rarely do they venture on to page #2 of Google unless they are searching for something very specific.
This means that if your contracting services are not on page #1 of Google, you are missing out on a substantial amount of warm inbound leads. Our contractor digital marketing in Arizona gets results. We have the solutions to get your business in front of the people that are looking for you.
Arizona Contractors Digital Marketing Plans

Contractors in Arizona with a marketing plan have a higher likelihood of success. What can you do to market your business better online to Arizona's consumer market? Consider these strategies for improving your online presence and becoming an authority in Arizona for construction contracting services.
1. Email Campaigns
Build a list of prospects by collecting email addresses through social media, landing pages, and form fills. Use this email list to re-market and stay in front of people in your local market. Email campaigns should be informative and beneficial to the recipient. If all of your emails are a pitch, you can't expect good user engagement, and your conversion will suffer. 
2. Video Production
Video converts so well, if you are not currently producing video for your Arizona business, you need to start. Youtube is the second largest reach engine in the world, and people in Arizona are searching every day for products and services. You can easily take advantage of this contractor marketing strategy by recording and optimizing videos for your business. Record rich snippets of content about your projects that would engage a user.
If you are a roofing company in Arizona, record before and after footage of the roof and include location information in the video and the YouTube meta fields. If your contracting project is in the Phoenix-Metro area, then list it as such, if your project is in the East Valley, then label it accordingly. This will help the video and channel to build local relevance and increase your opportunities to be found in search when someone searches Youtube for you or your services. To do this, you need to understand some of the basic Youtube ranking factors. 
3. Paid Ad Campaigns
Paid ads are an incredible way to target local consumers through social media, display ads, and PPC marketing. Depending on the keywords, you might be able to get impressions for pennies. Through social media channels like Facebook, Instagram, and Youtube, you can target local Arizona residents using hyper-targeted filters to identify your demographic. Paid ad campaigns can be extremely lucrative if they are set up and ran properly. 
Contractor Digital Marketing FAQ
Increasing Online Lead-Gen For Contractors
All those methods we listed above are valid means for driving traffic to your website. Email campaigns are incredibly effective for engaging your existing email list with helpful DIY tips and for Arizona homeowners. If the users on your list have chosen to subscribe to your emails, the percentage of engagement goes through the roof. So collecting emails is a strategy in itself, but then creating a campaign that engages and encourages users to take action is where this becomes a real lead generating tool. 
Using video to drive leads is another affordable option for any local contractor. Videos need to be short and to the point, offer value to your audience, and have a call to action while limiting your pitch. Lead generation from video converts at a high rate. The user has already had an experience with you, or a member of your team while watching the video. If they decide to answer the call to action at that point, they are already comfortable with your services or offer, and it should be a done deal if the lead is managed correctly. 
Paid ad campaigns are great for driving referral traffic to your site. Lead generation from paid ads is incredibly effective, but the campaigns need to be professionally managed and monitored. Tracking these lead sources is very easy to do, and identifying how much you are paying per lead becomes even more efficient with in-depth analytics and traffic monitoring software tools. 
Why Our Digital Marketing Strategies Differ From The Competition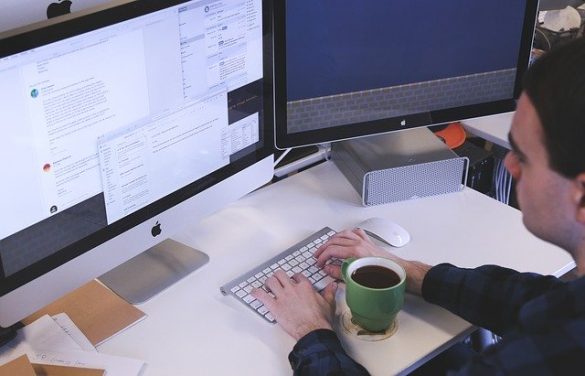 Arizona is full of contractor digital marketing agencies trying to rank at the top of Google for their services. The difference between them and us is that we get results. You probably are reading this now because you found us by searching Google, or maybe even Youtube, however you got here, you're here. 
The most successful contracting companies in Arizona have utilized their websites to generate referral traffic from social media, PPC, and organic SEO. If you adopt these same marketing strategies, collectively, these techniques will turn your website into a lead-generating machine. Organic SEO is a long-term play that requires patients, skill, technical competence, and an effective game plan.
PPC and display advertising can generate traffic almost immediately, and depending on the nature of your business, it can be a pretty affordable contractor marketing option. Social Media campaigns for Arizona contractors are another way to start generating local engagement rather quickly.
All of these contractor digital marketing strategies are incredibly time-consuming, so you will either need to hire an internal marketing team, or hire a contractor marketing agency in AZ to do it for you.
Our digital marketing for contractors in Arizona is the most effective at generating quality leads that are engaged and ready to buy.
Contact us today to learn more about how our online marketing campaigns for contractors can benefit you and your Arizona business.