When it comes to Google My Business (GMB) posts, the size of your Google post image plays an important role in how well it is received. Different sizes and dimensions can have a big impact on how users view and interact with the post, so ensuring that your images are properly sized for optimal visibility is essential.
What is the best size for a GMB post picture? The ideal image size for Google My Business post is 480×270 pixels for most applications and 1200×900 pixels for the dashboard. This GMB image size ensures that your post will be visible and clear, without sacrificing any of the important details. Additionally, larger images can take longer to upload, which could negatively affect user experience. To ensure a smooth uploading process, stick with images no larger than this size recommendation.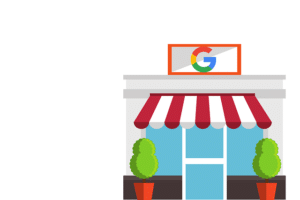 In addition to GMB post size, the quality of the image you use is also important. An image should be crisp and clear, with good lighting and minimal distortion or blurry edges. Avoid using images that have words or text on them as this will often appear distorted in GMB posts. Also, be sure to include images that are relevant to your post and add to the overall message.
Finally, it is important to remember that not all images are suitable for GMB posts. Many copyrighted and trademarked images cannot be used in GMB posts without permission from the copyright holder or company. Furthermore, you should never use images with explicit content as this could result in your post being flagged as inappropriate and removed.
If you're not sure how to get started with GMB post image size or GMB in general, don't be afraid to contact a Phoenix local SEO company for help.
What Should You Post on GMB?
If you're like many businesses, you may be wondering what sort of content should you post to your GMB profile. The answer is that it depends on your business goals and audience. Generally, content should be focused on your products or services and the needs of your target audience.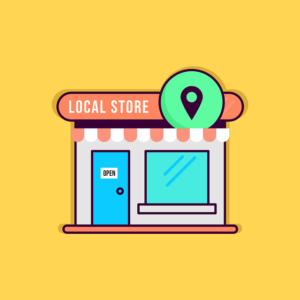 For example, if you're a restaurant, photos of your food or customers having a great time at your restaurant are always good to share on GMB. If you're a retailer, pictures of your products and related services can be useful. If you're a service provider, content such as educational videos or customer reviews can help give prospects an understanding of what you do.
What about Google My Business post size? In terms of word count, the optimal length for a GMB post is about 300 words. This allows you to provide concise information without overwhelming your readers.
What Types of Pictures Can You Upload?
Depending on what type of business you have and the goal of your content, several types of images can be uploaded to GMB. These include:
Professional photos of your products, services, or staff
Photos of events that you host or participate in
Videos
Graphics or illustrations to explain products or services
Screenshots of customer reviews
Photos that customers have posted to your page
Regardless of the type of image you choose, it should be clear, relevant to your business, and high quality. If your google my business post image looks blurry or distorted on mobile devices, it may be best to reduce the size of your picture. The general rule is to keep your GMB post image size between 300 x 300 and 1080 x 1080 pixels; this ensures that they look crisp and clear on both desktop and mobile devices. Trial and error is often the way forward with your own images!